2022-2023 Catalog
[ARCHIVED CATALOG]
2022-2023 Catalog
---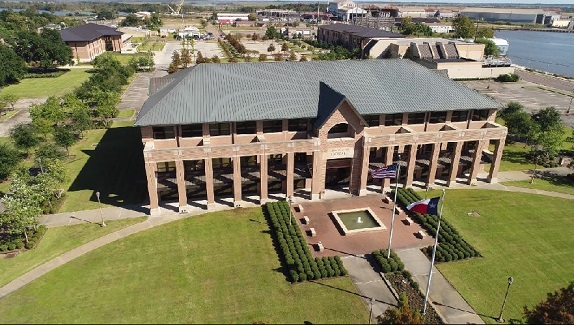 410 Front Street ● Orange, TX 77630
The provisions of this catalog do not constitute a contract, expressed or implied, between any applicant, student and/or faculty member at Lamar State College Orange. The College reserves the right to withdraw courses at any time or to change fees, calendars, curricula, graduation procedures or any other requirement affecting students. Changes become effective when the proper authorities so determine the application to both prospective students and to the students already enrolled.
Information in this catalog pertains to Lamar State College Orange. For information concerning other Lamar campuses, consult their respective catalogs.
---
Lamar State College Orange is committed to providing equal access and opportunity for all persons regardless of race, sex, color, religion, national origin or ancestry, age, marital status, disability, sexual orientation, gender identity, or veteran status, in employment, educational programs, and activities and admissions. LSCO complies with Title IX of the Higher Education Amendments of 1972 (Title IX), which prohibits discrimination on the basis of sex in educational programs or activities; Title VII of the Civil Rights Act of 1964 (Title VII), which prohibits sex discrimination in employment; Section 504 of the Rehabilitation Act of 1973, which prohibits discrimination based on disability, the Age Discrimination Act of 1975, which prohibits discrimination based on age, and the Campus Sexual Violence Elimination Act. Sexual misconduct, as defined in the College's Sexual Misconduct Policy, constitutes a form of sex discrimination prohibited by Title IX and Title VII.
For questions concerning our non-discrimination policy, you may contact our Title IX Coordinator at 409-882-3922 or the Office for Civil Rights at 214-661-9600.
---